Description
10 oz DGSE 0.999 Silver Bar – Freedom Symbol Stamped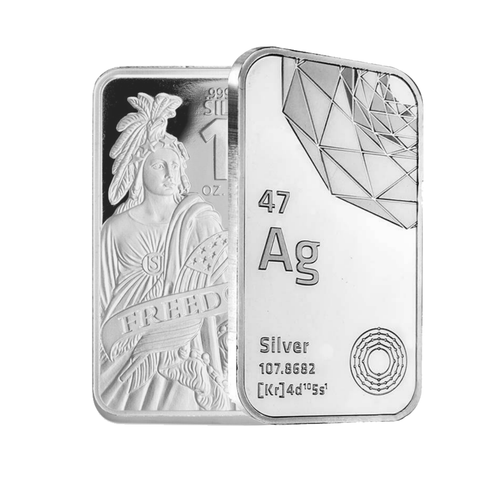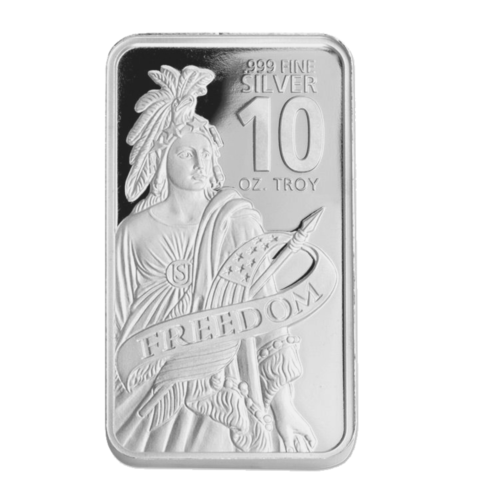 10 oz DGSE 0.999 Silver Bar – Freedom Symbol Stamped
The 10 oz DGSE 0.999 Silver Bar is a great opportunity to add value and status to your portfolio. This silver bullion offers a fantastic and inexpensive option to diversify and stabilize your portfolio. These impressive DGSE Mint 10 t oz silver bars are produced with the highest standards. This is one – 10 troy oz silver bar.Bar Highlights:
• 10 t oz of 0.999 fine Silver.
• Reverse: Displays details of the atomic structure of silver – atomic number, "47", atomic mass, "107.8682", atomic symbol, "Ag", "Silver", and the electron configuration "[Kr]4d105s1". In addition, you can notice the diagram of the electron on the bottom right part of each bar.
• Perfect condition. Uncirculated and new.