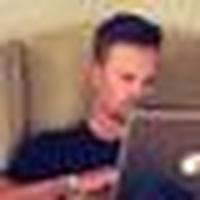 by jhanders Wed, 04/15/2020 – 11:34 TwitterFacebookRedditEmailPrint
Last week on fin twit and amongst the precious metals community, the MacroVoices' podcast host Erik Townsend and CPM Group's Jeffrey Christian went on a 60-minute drive-by shooting packed with falsehoods about both the precious metals markets as well as character assassinations of various people within the industry.
It required responding to given how many erroneous generalizations the two made which included personal attacks on gold industry names such as Eric Sprott, Bill Murphy, Andrew McGuire, Ted Butler, and others.
The following 2-Part response was recorded this past Saturday – April 11, 2020, with the CEO of GoldMoney Roy Sebag, Precious Metals Investment Fund manager Ned Naylor-Leyland, and myself, James Anderson of SD Bullion.
Here is a bit on what required refuting:
The following 60-Minutes is chock-full of personal attacks and erroneous precious metals market takes, released last week April 8th, 2020.
–
Our 2-Part response begins with Roy Sebag, someone actually trading within both the London gold spot and the COMEX gold futures markets.
You can hear about what he is seeing between the two markets currently in 45-year high gold price divergences.
Part two we directly respond to the April 8th, 2020 podcast by MacroVoices with Erik Townsend and Jeffrey Christian.